Analyzing data across multiple different systems can be time-consuming and error-prone, causing major headaches for investigators and their managers—especially when several reports need to be combined manually to get the data pieces needed. What if you could customize a report to show all statistics including graphs, charts, calculations, and forecasting all in one place? Now you can, with Cases.
Building customized reports is now effortless with Cases' advanced filtering capacity. Its flexible design, allows teams to report off of any information in their account with endless options. No more copy and pasting data from report A, report B, and report C—tailor specific metrics and filter crucial data points to get the information you need, FAST!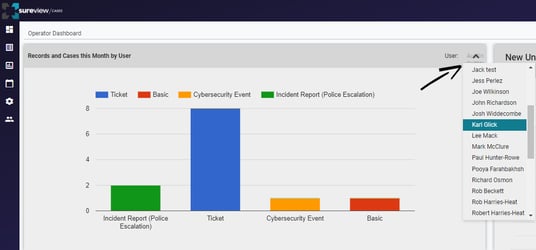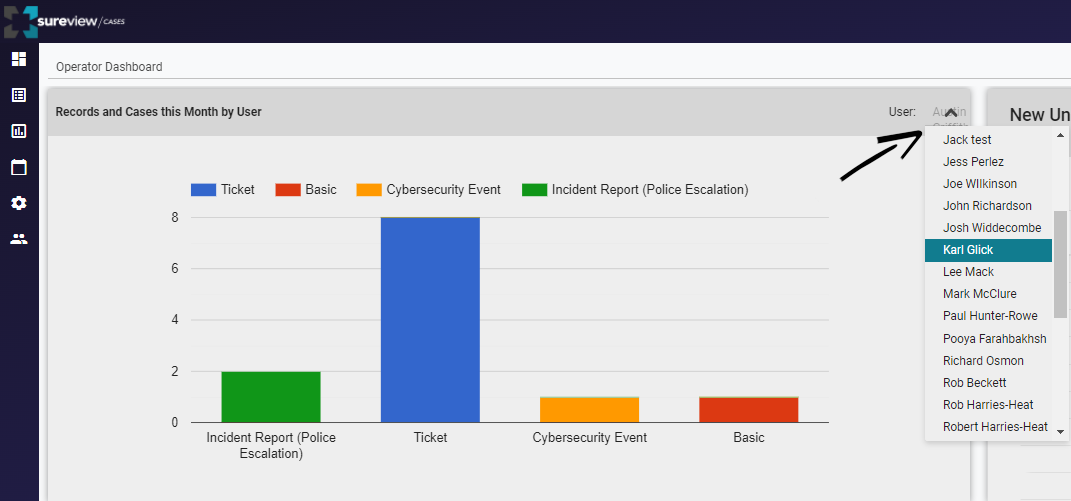 For instance, use the Insights tool to group reports by template type. Drop-downs make it easy to filter by a particular user, time period, status, or value. Choose to view this report on your customized dashboard as a bar graph (as pictured above), line chart, or even a table.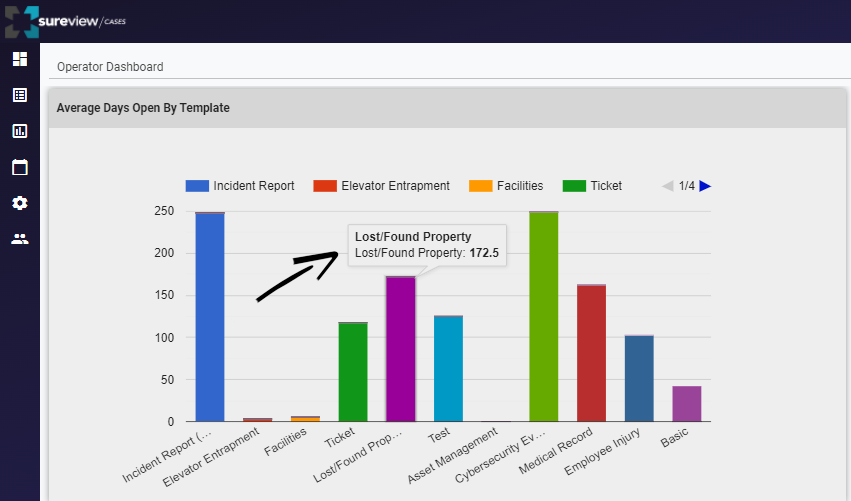 It is also simple to have Cases calculate averages, configure statistics, and forecast for the future. In this example, the system calculates the average number of days a type of record is open, giving managers instant insight into their operation.
Permissions can also be set so that only appropriate users have read-and-write access. Cases automates time-consuming tasks around reporting, auditing, and compliance to simplify and deliver vital information, yet has the flexibility to meet the needs of any risk department.
Ready to Get Started? 
Like all SureView products, Cases is delivered as a SaaS (Software as a Service), allowing security leaders to level-up their efforts without the need to completely overhaul their operation. Offered on a free-30-day-trial, our solution can be operational within a week.
Learn more at www.sureviewsytems.com or schedule a demo here.
Related Blogs