Communication between teams that respond to alarms in the SOC and those that investigate them later is often fractured and disconnected—resulting in inefficient time-consuming processes, and duplication of effort. With SureView's Operations suite, users can quickly and easily escalate an event from Response to Cases, SureView's new platform for further investigation.
When an alarm or event enters SureView Response, the operator is prompted to follow an action plan to coordinate a quick and efficient response. All of the data collected, including everything they saw, said, and did, is captured in a multi-media audit trail. At any time, and with just a simple click, an operator can raise an event to a record in Cases for further investigation.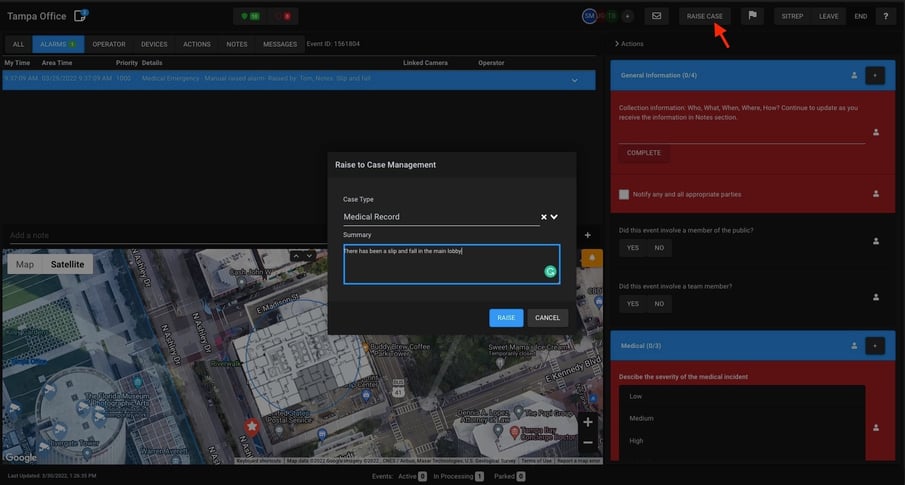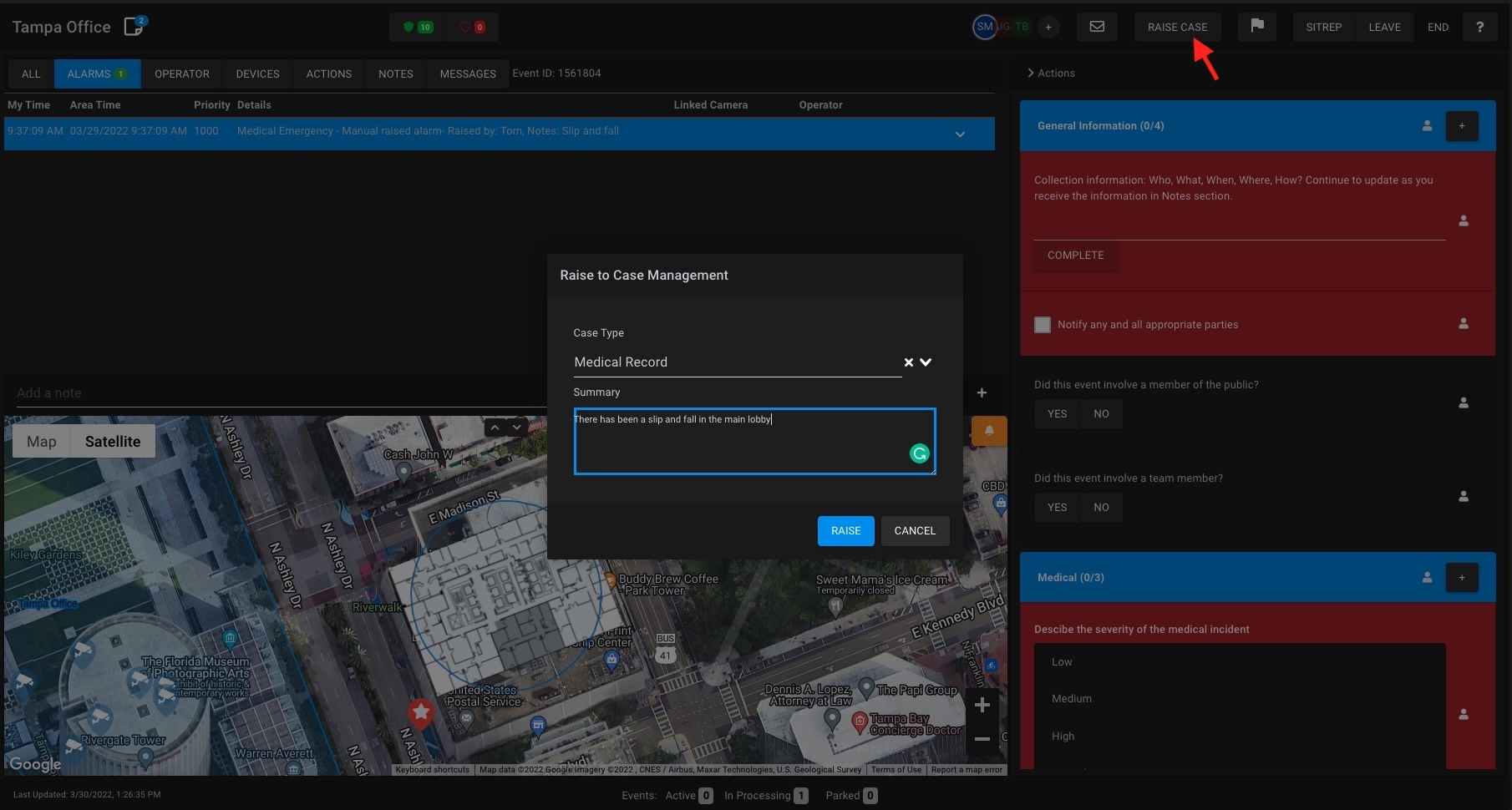 This will automatically push all the data contained in the audit trail of the originating event, such as video/audio clips, photographs, actions taken, notes, etc. into Cases for further review—making triaging a new case a snap! The investigation team will immediately have everything they need to understand the nature of the event, how it was handled, and what additional details they may need to collect to complete the investigation. All SureView users with both Response and Cases platforms have the ability to raise events to Cases, ensuring all data is organized and easily accessible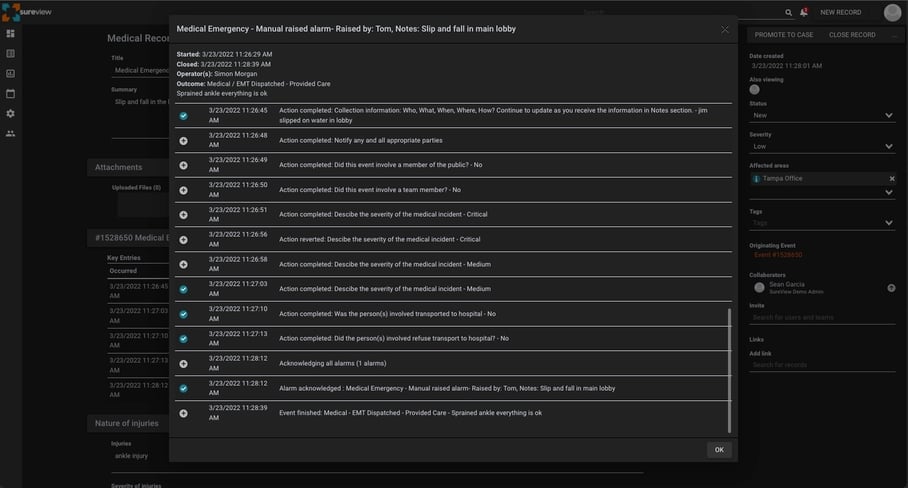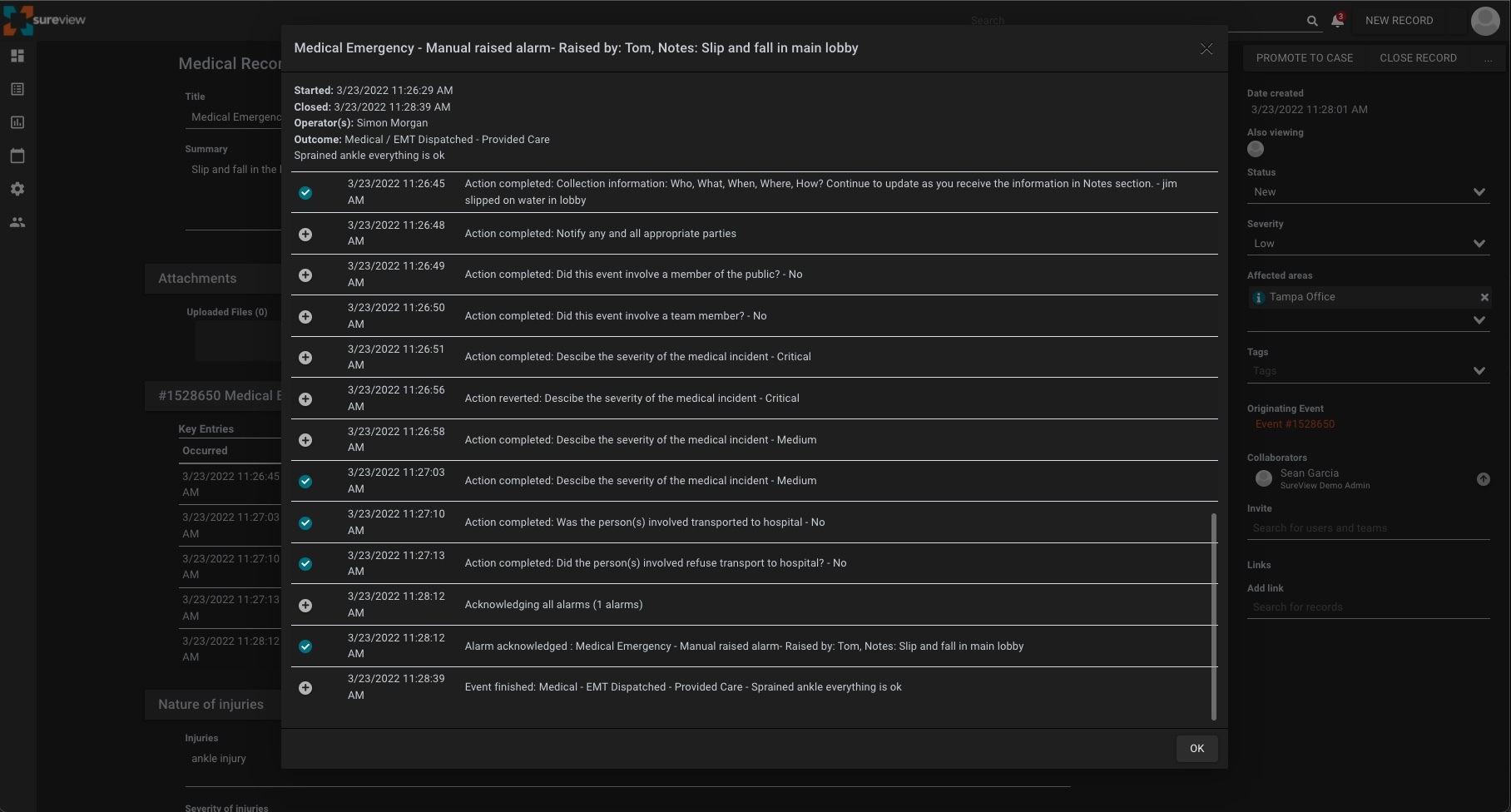 Ready to Get Started? 
All SureView products are delivered as a SaaS (Software as a Service), allowing security leaders to level up their efforts without the need to completely overhaul their operation. Offered on a free-30-day-trial, our solution can be operational within a week.
Learn more at www.sureviewsytems.com or schedule a demo here.
Related Blogs