When it comes to possible gunshots fired, responding officers need contextual and accurate data, fast! That's why we're proud to partner with ShotSpotter, the leading gunshot detection system. ShotSpotter sends alerts to police within 60-seconds of trigger pull that include the location of the gunshots, the number of rounds fired, whether the weapon used was automatic or high capacity and whether there are multiple shooters.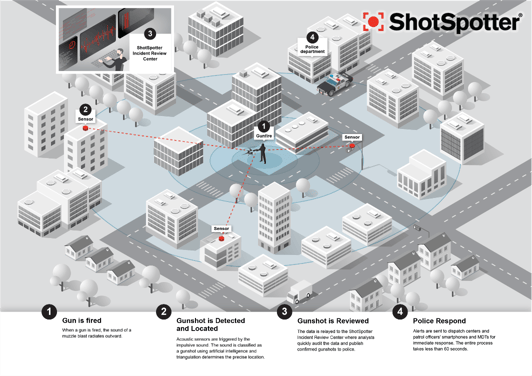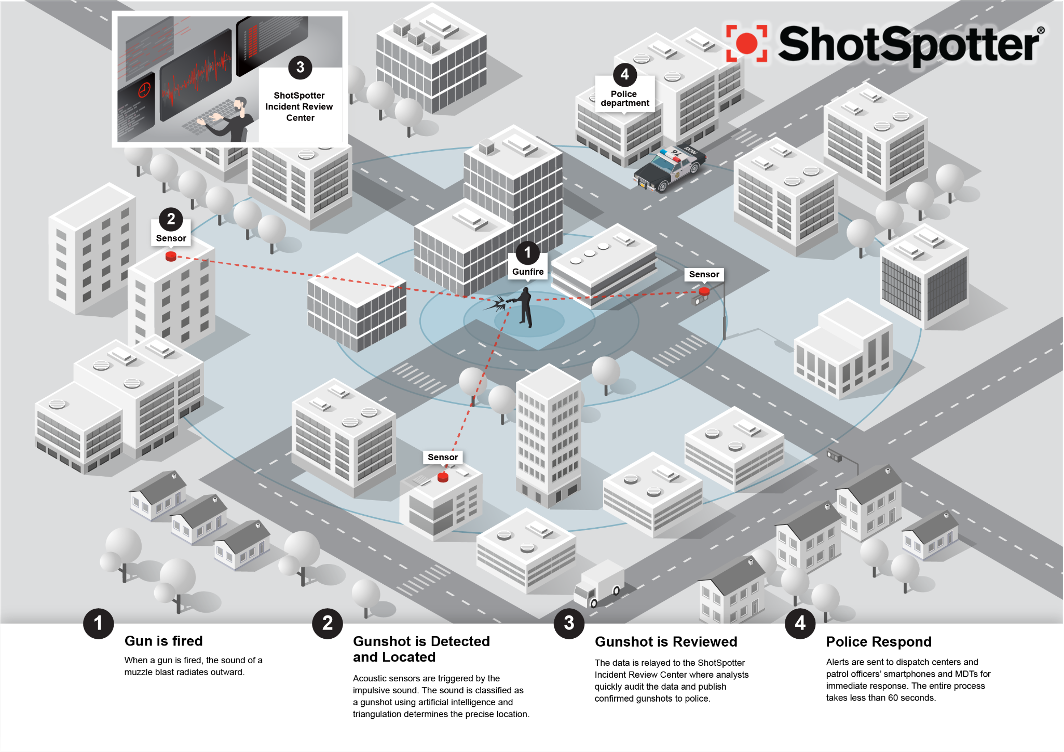 How Does It Work?
ShotSpotter uses an array of acoustic sensors to reliably detect and accurately locate gunshots. Each acoustic sensor captures the precise time and audio associated with impulsive sounds that may represent gunfire. When paired with SureView Response, within 60 seconds of a trigger pull, operators can see a map of the location of where shots were fired and have the ability to immediately view the closest live video stream to provide responding officers with situational awareness before arriving on scene.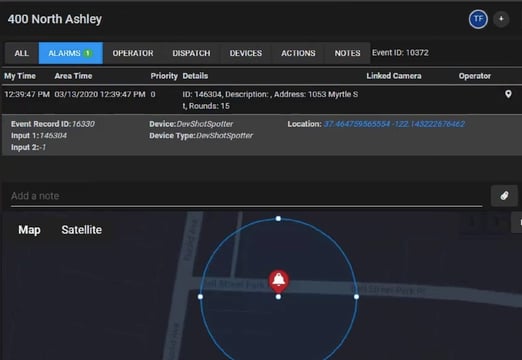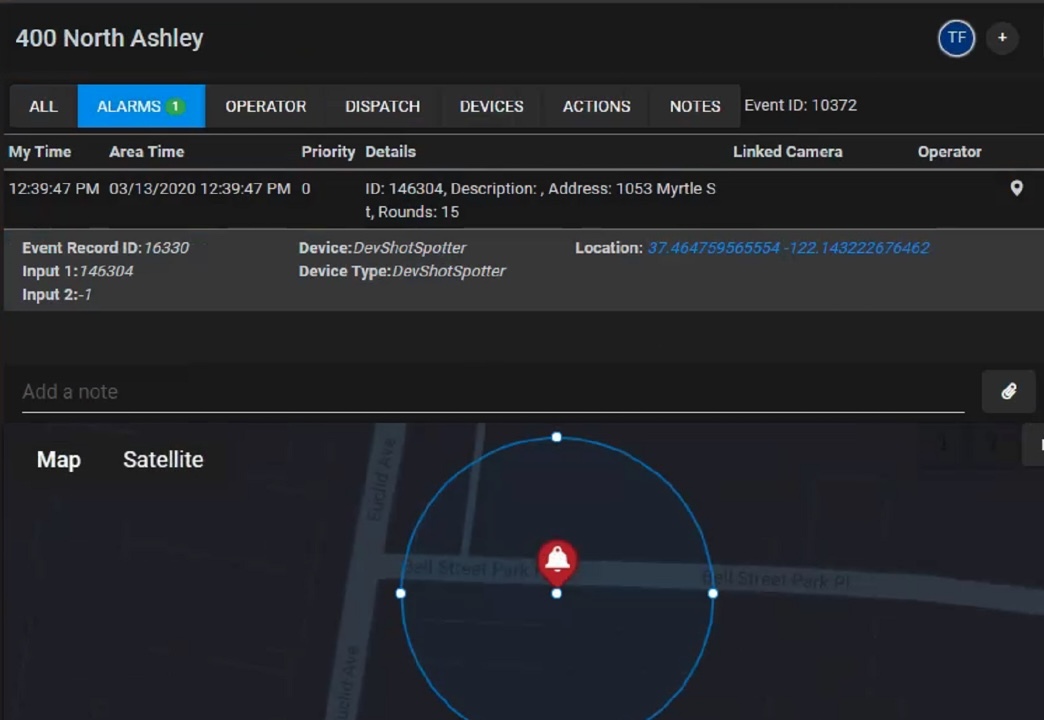 Users of both systems are able to take advantage of this added benefit at no additional cost to enhance their gun-response strategy. With a 97% outdoor accuracy rate, ShotSpotter, coupled with SureView's single-screen real-time response platform, enables security teams to respond safer, and quicker to potential gunshot threats.