Introducing Cases, SureView's new investigative and record management platform.
Sharing critical incident information between teams; SOC operators, field teams, investigations, risk management, or law enforcement, is often fractured and disconnected. Cases addresses the challenges with a flexible and open platform designed and tested by security teams. The platform can adapt to any organizational workflow creating a seamless delivery of information from responding to investigations teams.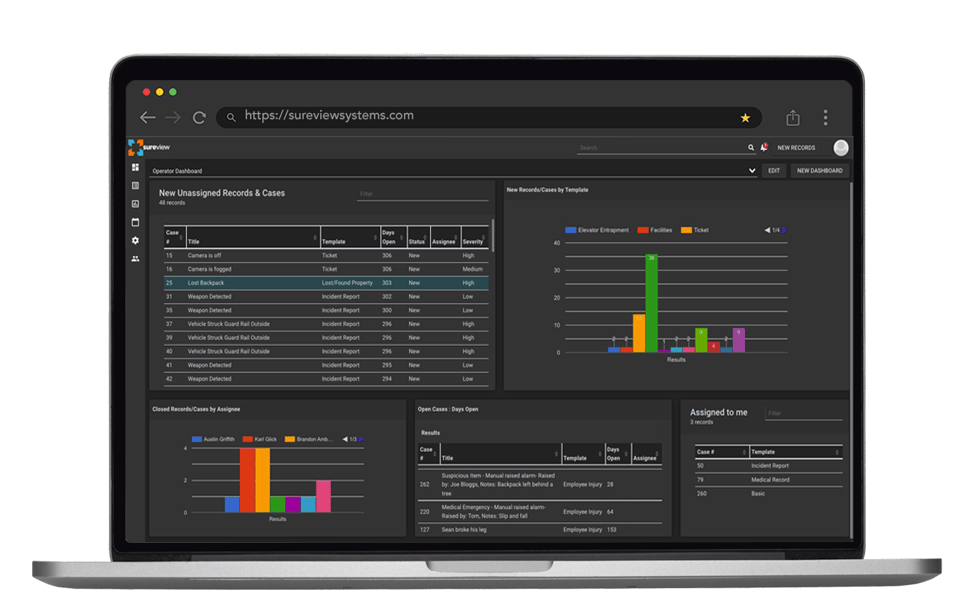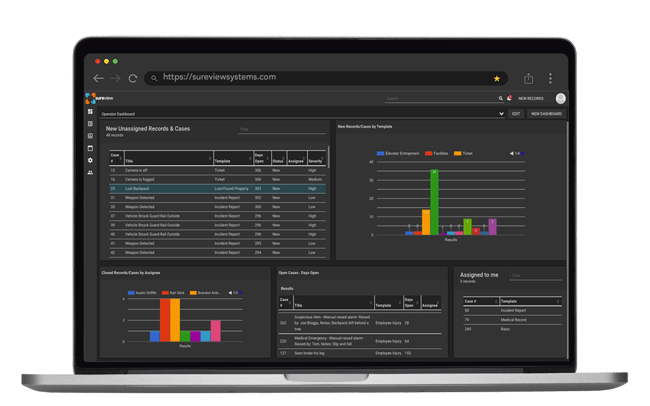 Over the last several months, Cases has been beta tested by a number of corporate enterprises, government entities, and other organizations around the globe. We are confident that this new product will elevate security operations to new heights, focusing on closing the gap between incidents and the aftermath.
How Does It Work?
Whether your team is triaging an event or investigating afterwards, Cases provides a single place to track any incident. When connected to SureView Response, incident records can automatically be opened as part of the response to real-time alarms. Alternatively, users can simply open a new record at any time. A record can be anything, it could be a service ticket, an account of a slip and fall, a report of loitering in the lobby, a notification from an employee of a suspicious incident or person—the options are endless. With the flexibility to create your own workflows, Cases can be customized to meet the security needs of any organization.
What Differentiates Cases?
Cases is the first platform developed exclusively to meet the unique needs of security teams allowing operations and investigations teams to immediately share vital information—even as a security event is unfolding. No more adapting other record management systems, this is built for you!

Like all SureView products, Cases follows open standards—providing an open interface to access data to and from other critical systems your SOC utilizes.

The core architecture of Cases makes everything easy for operators to change, right from the interface—users can create their own templates, fields, workflows, reports, etc.

We understand the importance of security and compliance requirements. Cases automates time-consuming tasks around reporting, auditing, and compliance; simplifying delivery of vital information with necessary flexibility.
Ready to Get Started? 
Delivered as a SaaS (Software as a Service), Cases allows security leaders to level-up their efforts without the need to completely overhaul their operation. Offered on a free-30-day-trial, our solution can be operational within a week.
Learn more at www.sureviewsystems.com/cases/ or schedule a demo now!
Related Blogs