Recently, James Moore, Editor of IFSEC Global sat down with Sean Garcia, our Director, Enterprise Command Centers at SureView Systems, to find out more about why we've developed our hosted SureView Ops service, and how it can improve security command centre management processes – even during a pandemic.
IFSEC Global: Hi Sean, first off, can you tell our readers a little more about SureView and what it is you do?
Sean Garcia: Hi James, thanks. Well, I'm the Director of Enterprise Command Centers at SureView and run our sales and project teams. We are an independent software company that does one thing – we provide open, intuitive, easy-to-use software to improve the ability of security command centers to manage and respond to events.
We started in a monitoring station, the same type of command center every one of our customers has, and we had a fundamental problem to solve – how could we deliver a consistent level of service across a diverse set of security systems? The answer was to develop our own software that could integrate these islands of technology to create a single security response platform.
Fast forward 20 years and today we support customers globally, in organizations as diverse as corporate enterprises, government entities, critical infrastructure, educational campuses, public safety, and more.
What are some of the challenges your customers are sharing with you about how they are adapting to COVID?
The overwhelming feedback is that everyone, in one way or another, has had to adapt and make big changes to their processes and procedures, and expect to continue having to do so for the foreseeable future. Our customers range from global companies with hundreds of thousands of employees to much smaller organizations with control rooms responsible for local operations and campuses.
None of these organizations are doing the same thing.
We had a large customer who was impacted by a member of their team testing positive to the virus, causing an urgent requirement for all operators to work remotely. Another undertook a track-and-trace program, implementing a series of new policies and processes, enforcing a response when employees reported positive. While a third implemented video analytics to detect fever at key building entry points, with positive alerts being sent to the command centre to initiate the appropriate response.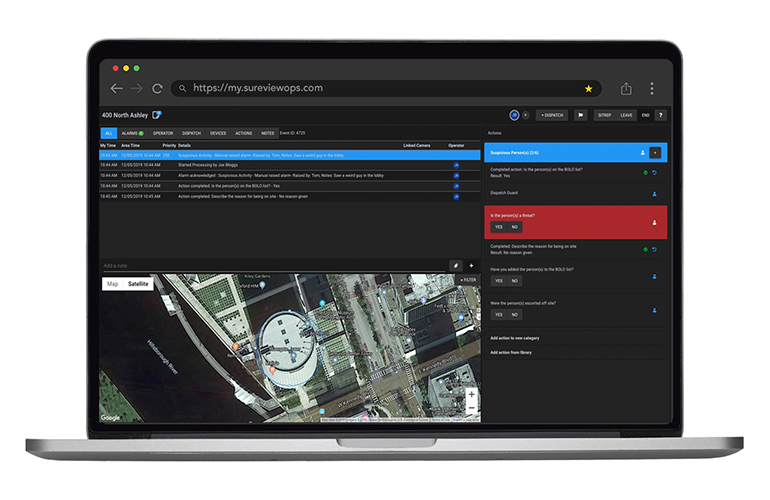 We wouldn't suggest that we can anticipate all of the problems – they are developing and changing every day – or that our software can address every use case. What we can say with confidence is that our software is used being very successfully in six key areas during COVID:
The flexibility to run their operation remotely so if a member of their staff tests positive, or local legislation forces remote working, they can do it seamlessly;
The ability to create and enforce new policies on-the-fly – no matter where their team is located;
Maximizing team collaboration – particularly when working apart, it is critical that everyone is on the same page and able to provide mutual support.
Simple ways to take in alerts and video from a variety of different devices – there is nothing that gives better situational awareness than video and ops can bring in all their cameras using open standards. Utilizing the same standards approach, alerts from almost any device can be received. Today it may be fever detection alerts, while tomorrow it could be room occupancy limits;
Managing risk, to ensure compliance and audit requirements don't get lost in the shuffle;
To take action today, they are looking for simple solutions their teams can pick up immediately and that deliver value. Importantly, no one has the luxury of elaborate projects that take months to implement or require large capital programs.
What have you been developing in response?
We developed a hosted service called SureView Operations, Ops for short. We'd already started it before COVID, but a lot of what we were planning to put into it just happens to be what's needed by security teams right now, during this pandemic. It's a simple to use response platform for running security command centers. Any sized organization, in any sector, that operates a security control centre will benefit from Ops.
The platform provides a single interface – a single pane of glass actually – for operators to coordinate all aspects of security response, from the actions plans they need to follow, to the nearby cameras that provide critical situational awareness, to simple maps so remote works have context of where the event is occurring, to a view of all the available officers that can be dispatched to help with the response.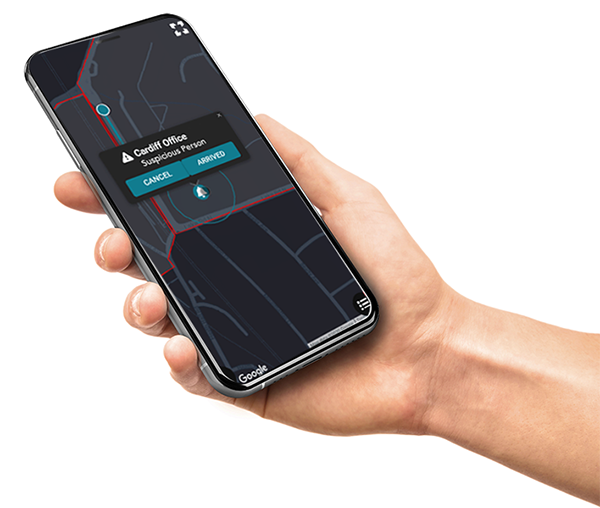 We developed Ops as a hosted service (SaaS), because we knew that in today's world it's difficult for security leaders to embark on large projects to overhaul their operation or engage in complex IT deployments. They need a product that could simply sign-up and start getting value immediately. Pricing is based on a simple user-based subscription model.
How does it make life easier for operators?
Ops makes it easier in several ways, there is no more jumping back and forth between different systems to find alarms, contact details, cameras names, available officers, response procedures, maps, etc. Security teams only need to learn a single interface and this is particularly important in a crisis, when the collective pressure of the operation goes through the roof. Having all this information readily available in a single click makes the job easier and leads to happier teams who can collaborate more easily.
How does it make life easier for security managers?
For security executives SureView Ops provides an agile platform for managing all operations in their command centre. The single interface allows teams to standardize response regardless of the event or system – ensuring that policies and procedures are followed in a common way. SureView Ops tracks every action taken by operators as they do their job, in a time and date stamped audit trail. They don't have to complete time consuming or distracting extra steps in order to create, share, and store post-action reports required for audits or compliance.
It also provides an invaluable tool for investigation and training, as it takes the guesswork out of piecing together what happened after the event. Additionally, the audit trail feeds the reporting system of Ops – we called it Insights – allowing managers to identify trends and make change to improve performance and security outcomes.
In a constantly changing world Ops provides simple tools that allow teams to react and adapt to a change in circumstances, policies, or mandates. Ops is designed to allow teams the flexibility to adjust to these changes in minutes. No more waiting around for hours or days for a maintenance window to open.
What does your product roadmap look like for SureView over the next six months?
In the immediate term we are planning on further extending our Field Operations Module with more mobile services – our goal is to put as much power in the hands of the people who are on-scene and can provide critical context. As part of our mobile strategy we are also sure our user base will be pressing for key features like mass notification to be seamlessly integrated with the platform.
Beyond real-time response, we are also investing in the development of an investigations product we plan to call, 'Cases'. The goal of this new product is to simplify incident management, delivering a flexible interface that fits the needs of different organizations and workflows. Like every SureView product we have developed this alongside our customer and, unlike many incident management systems, it's been designed specifically for security operation teams.
Beyond that, we're going to look at leveraging AI and machine learning to provide our customers with greater insights into their data. The beauty of AI is that it can quickly identify trends and patterns in large data sets. For instance, it could quickly identify that an incoming alarm rarely occurs at a specific building, at this time of day. Identifying this as an anomaly, the system is trained to take action to automatically escalate the priority of this event, immediately bringing this to the attention of an operator.
What's great about this type of analysis is that it can then be used to make real-time predictions about the most efficient way for operators to respond to events. This is particularly important when the amount of data that is available to security teams for situational awareness is growing every day – potentially overwhelming operators with information. Our goal is to use AI to filter out the noise, so they can focus on what's most important for a speedy response.  We never know what is around the corner so it's always an interesting challenge to try and stay one-step ahead of all the changes.